Our fall fundraiser is this Sunday and we can't wait to see many of you there. Here we come Rocky Top Catering short ribs… We are thankful for all of you who have purchased sponsorships & tickets. We could not do this without you and shoot, it wouldn't be nearly as fun.
However, we are both happy and sad to say we are officially sold out of tickets. While we will miss seeing many of you Sunday night, you all have been so giving in asking what you can do to support from afar. Well, we are thankful for that and we have a few other ways for you to get involved:
Eat with us

! Come see us for waffles, grits, and an extra whip pumpkin spice latte! Yes, our awesome team will still be rocking the cafe. Come see us 8am-2pm this weekend.
Volunteer with us! You are always welcome to come volunteer for your meal or check out our

volunteer opportunities here

.

Sign up to be a Table Neighbor!

Did you know you could join us in giving monthly and supporting our mission?
AND drum roll please...
Our silent auction is live! Our awesome Creative Planning Committee has found some of the best auction items around and we want you to be a part of bidding on items and supporting with us! So, even if you are not with us Sunday night, you can bid from afar!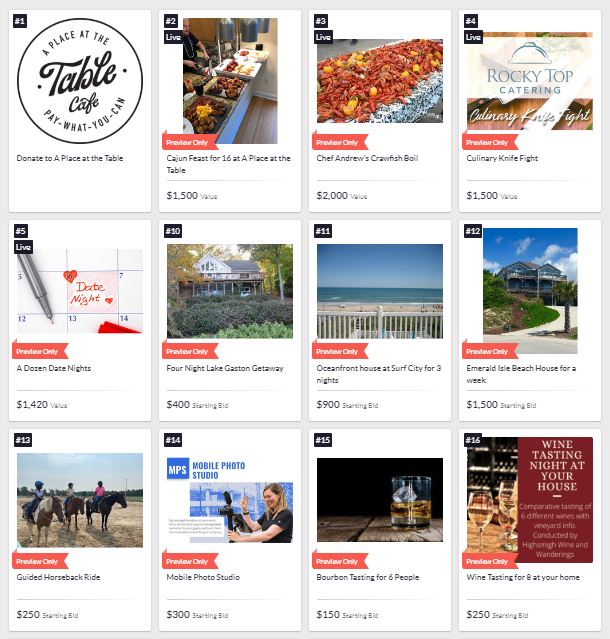 P.S. Auction closes Sunday night at 7:15.
Friends, thank you so much for your support. We are forever grateful for you helping us provide community and good food for all regardless of means. See you at our Table soon!
huge hugs,
Maggie